Sunday, August 20th
Come enjoy a cool treat the night before the first day of school.
For kindergarteners, we will help you find other kids in your classroom by using a color coded sticker system. For the other grades, come and play on the playground with old and new friends.
Please stop by the PTA Table to grab your treat when you arrive.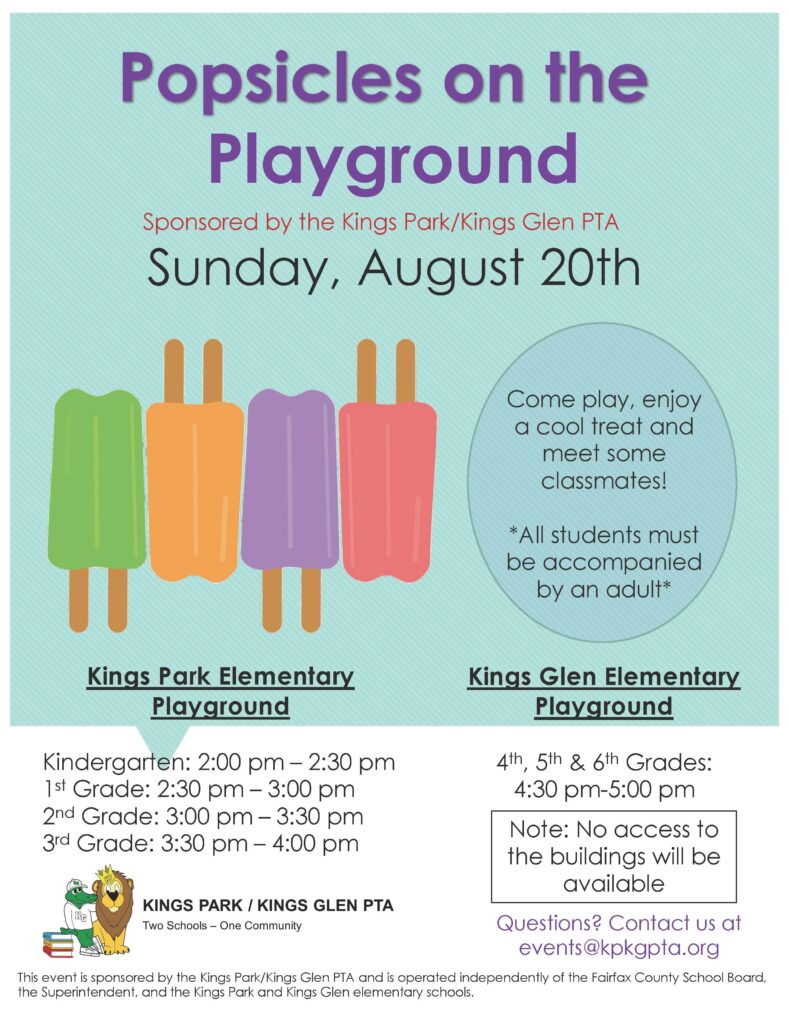 Questions? Contact VP of Events, Jennifer Argenta.