The 2023-2024 Kings Park/Kings Glen student directory is now available at https://kpkgpta.ptboard.com/.
The directory is available online or via the PTBoard mobile app for all Kings Park/Kings Glen families. If you accessed last school year's directory, your login information is the same.
To access the directory for the first time:
1. Go to KPKG PTA on PTBoard.
2. Click "Sign Up" in the upper right corner
3. Enter your personal log in information
4. On the "Join School" pop-up screen, enter our school code: MACBXP
Click on Student Directory to find directory listings. The directory is searchable by name or by teacher.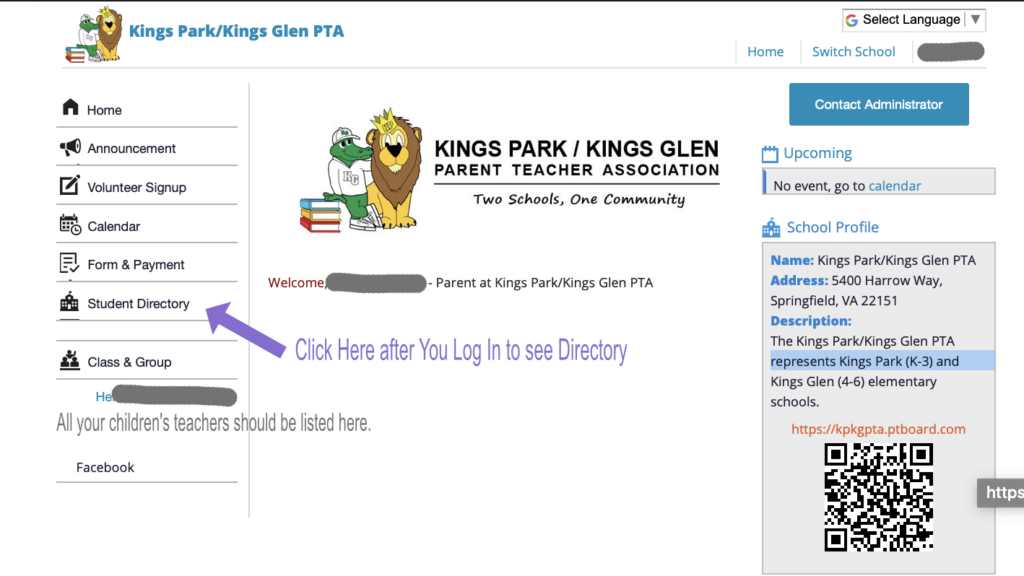 Due to changes in FCPS policy, the student directory no longer includes addresses or phone numbers. All users are invited to add/update their own information.
 If you have any questions, please contact the KPKG PTA Secretary.