The Kings Park/Kings Glen PTA is proud to announce the Care to Share initiative is back.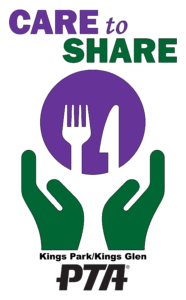 Care to Share is a way for our students to help turn lunch leftovers into food for community members in need. On a daily basis, students throw away food items that could be donated to those who are hungry, right here in Fairfax County!
Pre-pandemic there were more than 67,000 people in Fairfax County that were food insecure – and it's only gotten worse. According to the Capital Area Food Bank's 2022 Hunger Report, the prevalence of food insecurity among Fairfax County households with children is 41%! And as of October 31, 2021, approximately 31% of students in FCPS qualified for free and reduced-price meals.
Of course, students are encouraged to eat the meals they purchase and to take home their leftovers; however, it has been observed that many students do neither and unopened, packaged food ends up in the trash.
Care to Share baskets will be in the cafeterias to collect unopened school lunch food. PTA Volunteers collect this food and take it to Food for Others. KP and KG are proud to join many other schools in the county in this effort. The toolkit has more information about this movement.
---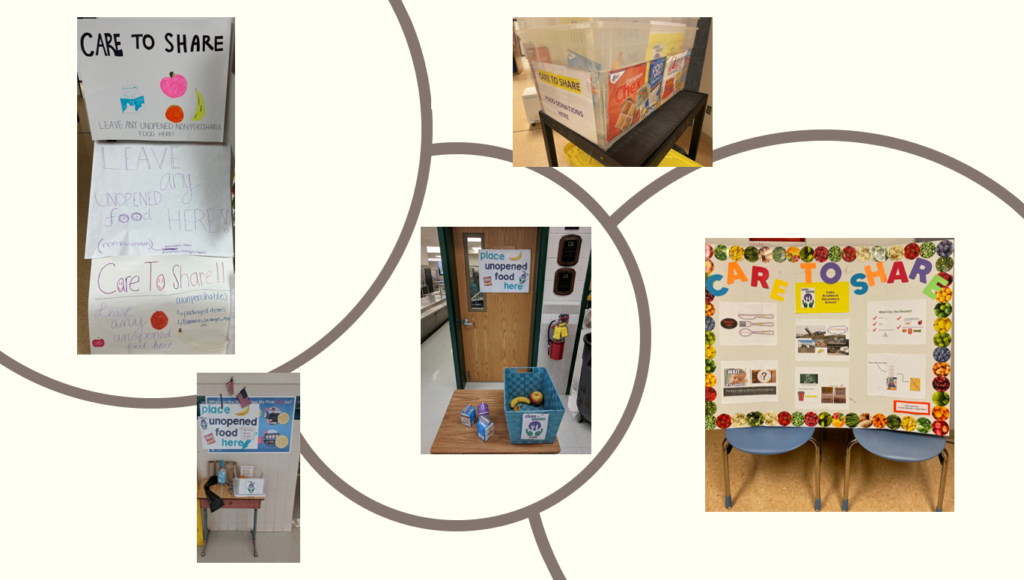 Kings Park students can donate school purchased items (non-perishable & unopened) such as unpeeled oranges & apples, juice cups, crackers, and muffins.
Kings Glen students can donate all unopened school purchased items such as fruit, milk, cheese sticks, packaged crackers & muffins.
---
VOLUNTEERS ARE NEEDED TO MAKE THIS PROGRAM A SUCCESS!
Whether you are available once or on an ongoing basis, we can use your help! Volunteers are needed to collect the food and deliver it to Food for Others.
Full instructions for volunteers are available at the link below:
Questions? Contact the [email protected]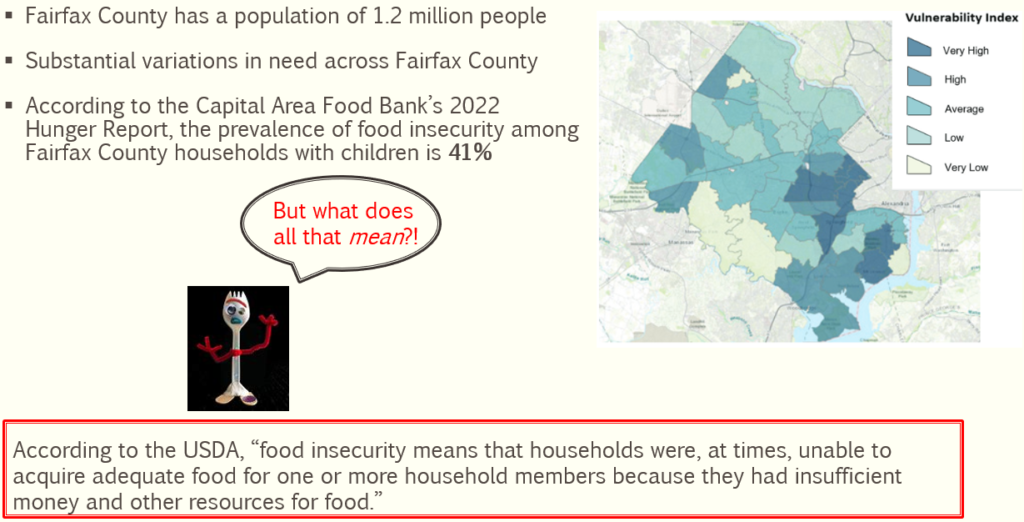 ---