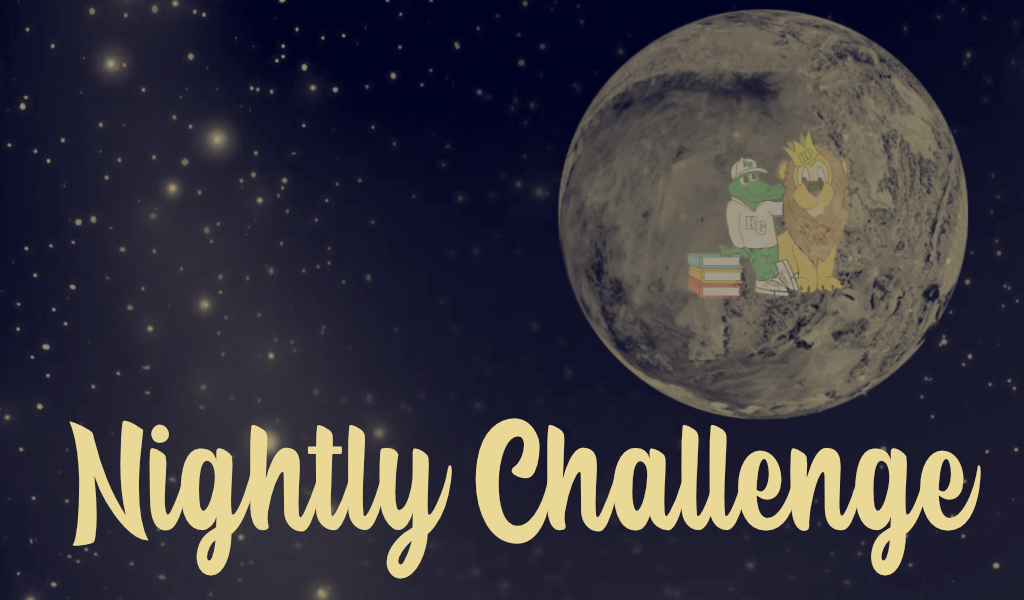 Click here to see the information in a printable format!
NIGHT ONE: WEDNESDAY, SEPTEMBER 13
WINNERS: Mrs. Crowley's Kindergarten class and Ms. Johnston's 6th grade class
LOG IN & REGISTER
The classroom with the highest registration percentage on night one will win a basket of books for the classroom library. Each school will have a winning classroom.
NIGHT TWO: THURSDAY, SEPTEMBER 14
WINNERS: Kindergarten and Fourth grade
DANCE PARTY CHALLENGE
The grade at each school with the highest registration percentage will win a DANCE PARTY at recess on Friday.
NIGHT THREE: FRIDAY, SEPTEMBER 15
WEEKEND CHALLENGE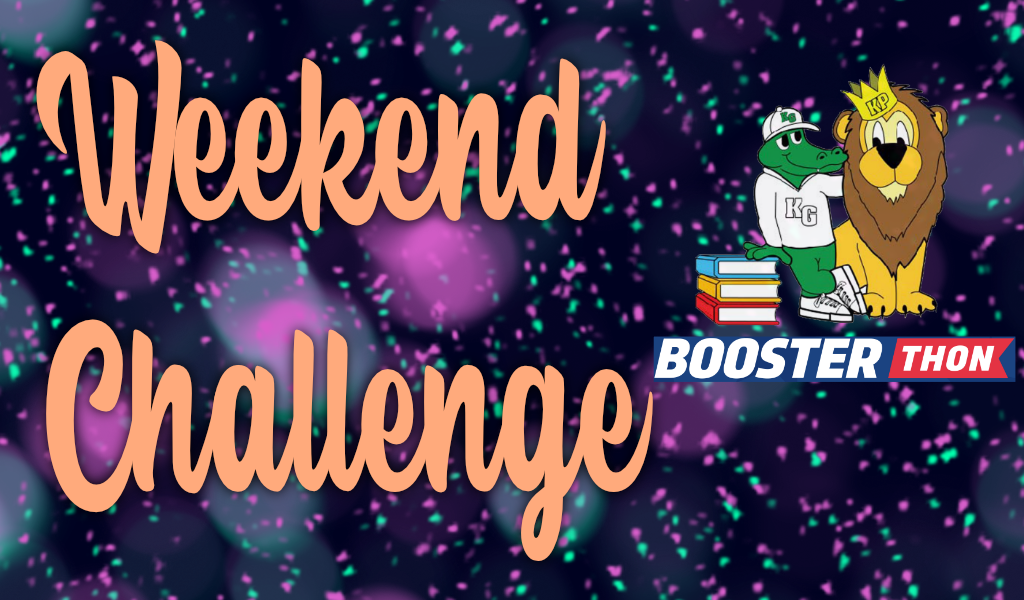 If a student receives a total of $2/lap in NEW pledges (or $60 in flat donations) over the weekend, they'll receive a special Booster Bonus prize
NIGHT FOUR: MONDAY, SEPTEMBER 18
WINNERS: Ms. Candelario, Mrs. Crowley, and Ms. Welch at Kings Park; and Ms. Camerlink and Ms. Maison at Kings Glen
50 STATE CHALLENGE!
Tonight is the 50 state challenge! Do you know someone who lives in a different state? If you do, ask them for a pledge on Mybooster.com!
The class at each school with the highest number of different states and countries represented in their pledges will win an Indoor Recess Pack
NIGHT FIVE: TUESDAY, SEPTEMBER 19
PAJAMAS FOR A DONATION!
If a student can secure 1 donation or pledge tonight, they can wear their comfiest school appropriate Pajamas to school tomorrow, Wednesday September 20th. Let's keep the momentum going as we head towards the conclusion at our Fun Run.
Pajamas must be appropriate for school in appearance (no holes, exposed areas, etc) and in theme. If it's questionable, don't wear it. Wearing pajama is purely optional and is honor-based.
NIGHT SIX: WEDNESDAY, SEPTEMBER 20
WINNERS: Ms. Holliday at Kings Park; Ms. Smith at Kings Glen
FREEZE POP CHALLENGE
The classroom at each school with the most NEW PLEDGES tonight will receive a Freeze Pop party.
NIGHT SEVEN: THURSDAY, SEPTEMBER 21
Final night before Fun Run Day! No specific challenge. Rest up for the run but also gather those last minute donations.
---
REGISTER, SHARE & DONATE at myBooster.com
Every share and donation helps raise funds for Kings Park & Kings Glen!
---
---
Thanks for your support of Kings Park and Kings Glen!
All Booster FunRun 2023 information can be found here.
Questions, please contact VP of Fundraising, Erin Farrell-Kendrick.